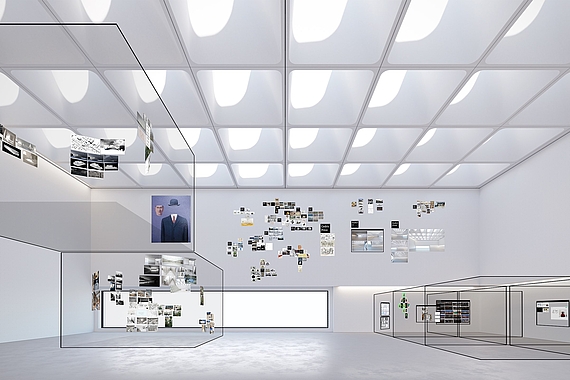 Veranstaltung
Due to the restrictions in physical class room teaching this seminar goes fully virtual. Based on the technology developed by the Berlin-based startup softspace.io we will explore virtual co-presence and ideation.
Softspace is a powerful spatial thinking tool for creative people that lets you meet in virtual space, develop ideas together and lay them out spatially.
To enter the virtual project spaces from your living room every student will get a set of VR glasses send to your home for the duration of the semester. Meetings and "Desk Crits" will be conducted in these VR spaces.
Using softspace's VR platform and VR glasses the seminar explores ways of interaction and engagement beyond video conferencing.
Students are asked to research and finally present concepts of co-presence and ideation in the virtual SoftSpace.
In addition, tools and workflows are provided to present your ProjektLang using VR.
Termine:
Dienstags 10:00 - 12:00 online
Erster Termin: 30.04.2020
Voraussetzungen